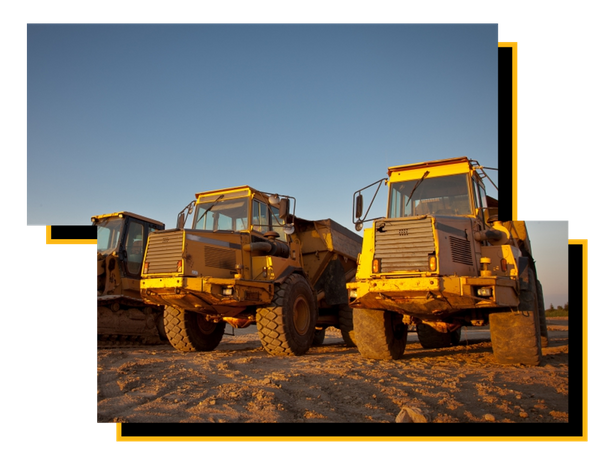 Equipment and Trucks Sales
If you're selling materials and equipment out of a brick and mortar store, you can only sell to customers who can make it through your door, which can be limiting. Selling equipment online with the Basic, Plus, and Pro packages provided through the OFFLOADIT app opens your business up to a wider range of customers and gets your visibility. Rather than being able to target only those in your local community, you can reach anyone across the country, which means more revenue and an improved bottom line.
OFFLOADIT makes the process of selling your construction equipment a whole lot easier by providing several options that open up your opportunity for sales. OFFLOADIT continues to see strong buyer demand and outstanding results for sellers. Take a look at the post package options for equipment and truck sales, and give us a call to learn more.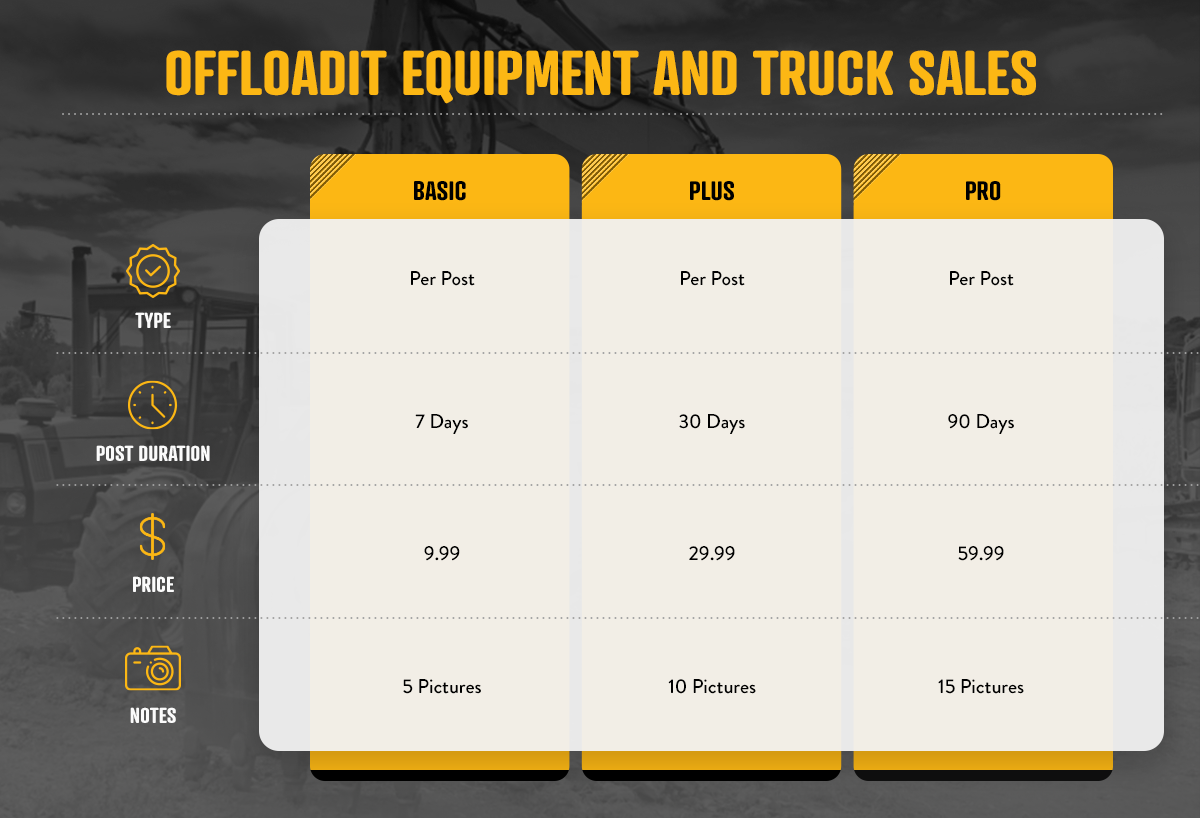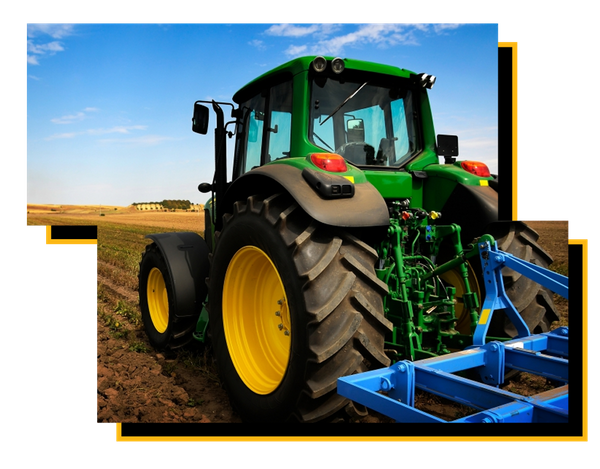 Sell Faster With Boost Packages for Equipment and Truck Sales
When it comes to selling your heavy equipment and trucks, chances are you want two things: you want to sell your equipment quickly and you want to get the best price possible. It sounds simple enough, and with OFFLOADIT Faster — Boost to Top subscription packages —which helps contractors list and boost posts of their heavy equipment, construction equipment, and construction machines — it is.
Reach a wider audience and increase your chances of making a sale with the OFFLOADIT Faster — Boost to Top packages. Whether you're new to OFFLOADIT or sell with us regularly, we're ready to help you sell your equipment fast and easy on the national market right now. Take advantage of the packages below, and give us a call for more information.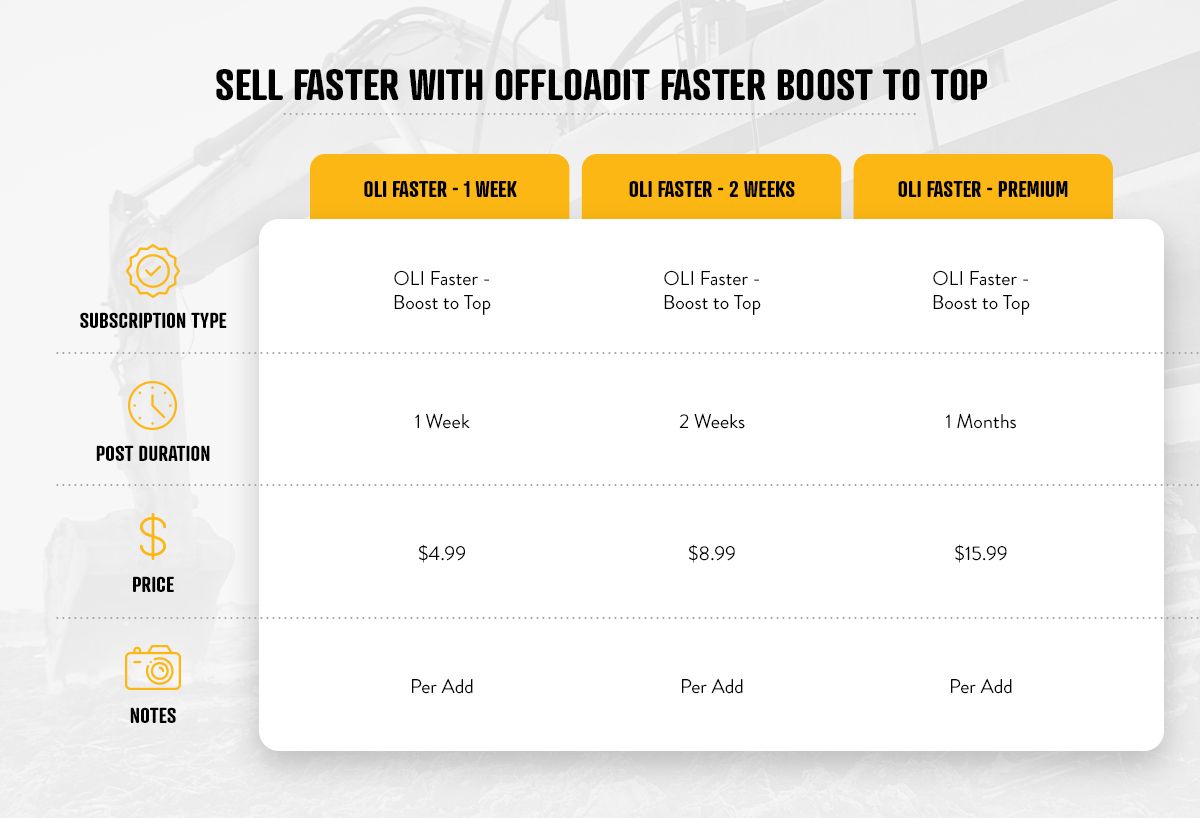 Important Details:
No recurring membership

For materials - Free to post

People can opt to pay extra to promote their post

For equipment/trucks - Fees listed are per post

User can post unlimited number of ads in Materials and Tools category (free)
The team at OFFLOADIT understands that it can be complicated and challenging to buy or sell used materials and equipment. That is why we have developed an easy-to-use all that allows you to purchase or sell online whenever you need to. With OFFLOADIT you can buy and sell all heavy equipment, construction equipment, heavy machinery, and construction materials. Learn more about how to sell your used industrial equipment now by giving us a call, or simply get started now by downloading our app in the app store.